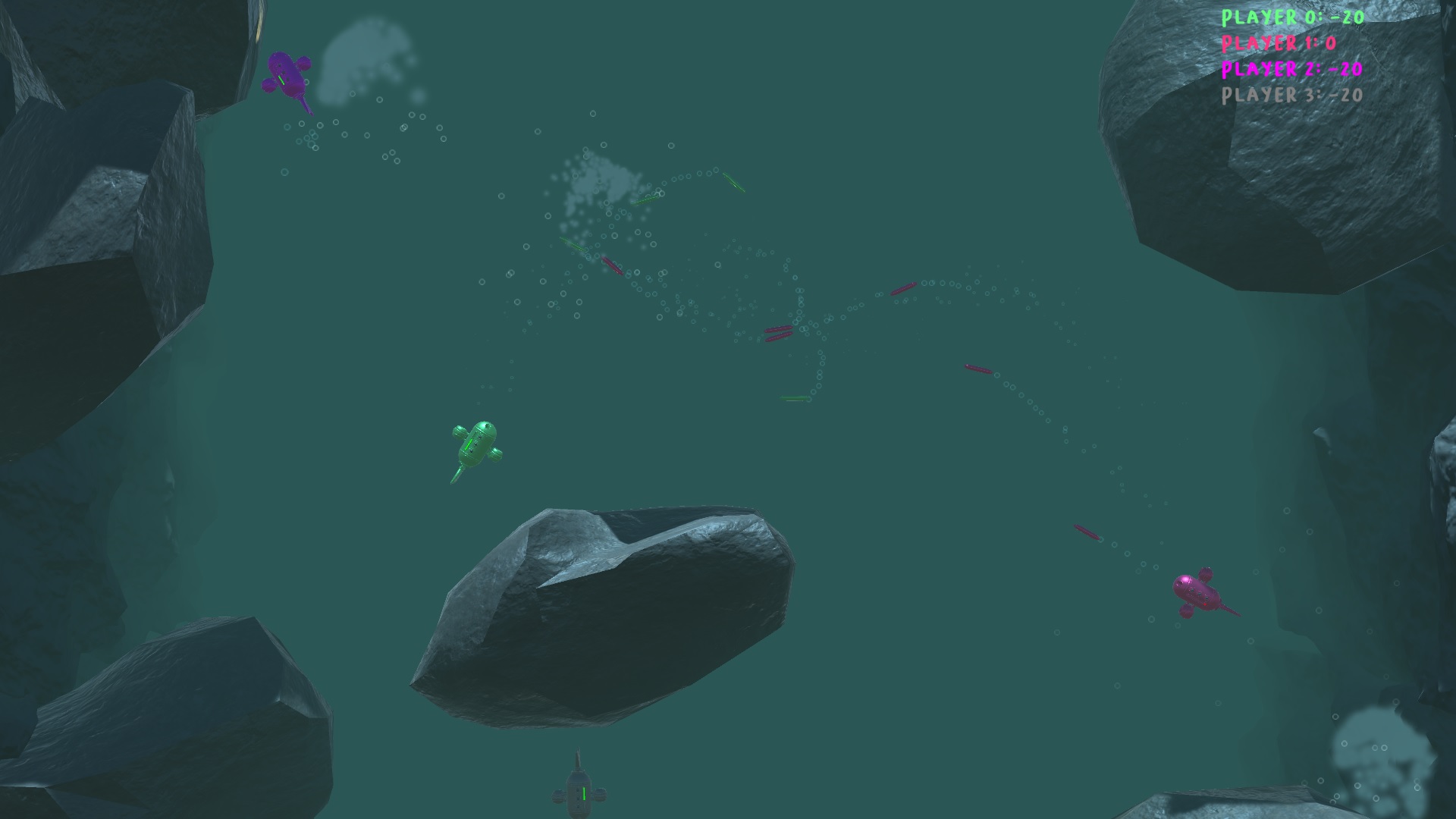 ARC GameJam 2022: Beneath the surface
May 22, 2022. | Av: Felix Sjöqvist
ARC's Game Jam 2022 är över och så här blev resultatet!
Deltagande: Felix Sjöqvist, Gustav Erlandsson, Erik Lindgren, William Forsberg, Jan-Ove Leksell, Emma Jakobsson, Lukas Dust. Här är länken där du kan ladda ner en windows build av spelet.
Aros Robotics Club's 2022 Game Jam with the theme "Beneath the surface". This is a local multiplayer game. Controllers are recommended. Destroy enemy subs and avoid collisions.
Controller:
Right/Left engines with thumbsticks
Torpedo on west button
Mines on north button
Flap fin on Left/Right trigger
Reset on start button
Keyboard:
Right/Left engines on w/s and up/down arrows
Torpedo on space bar
Mines on A
Flap fin on Left/Right arrows
Reset on R